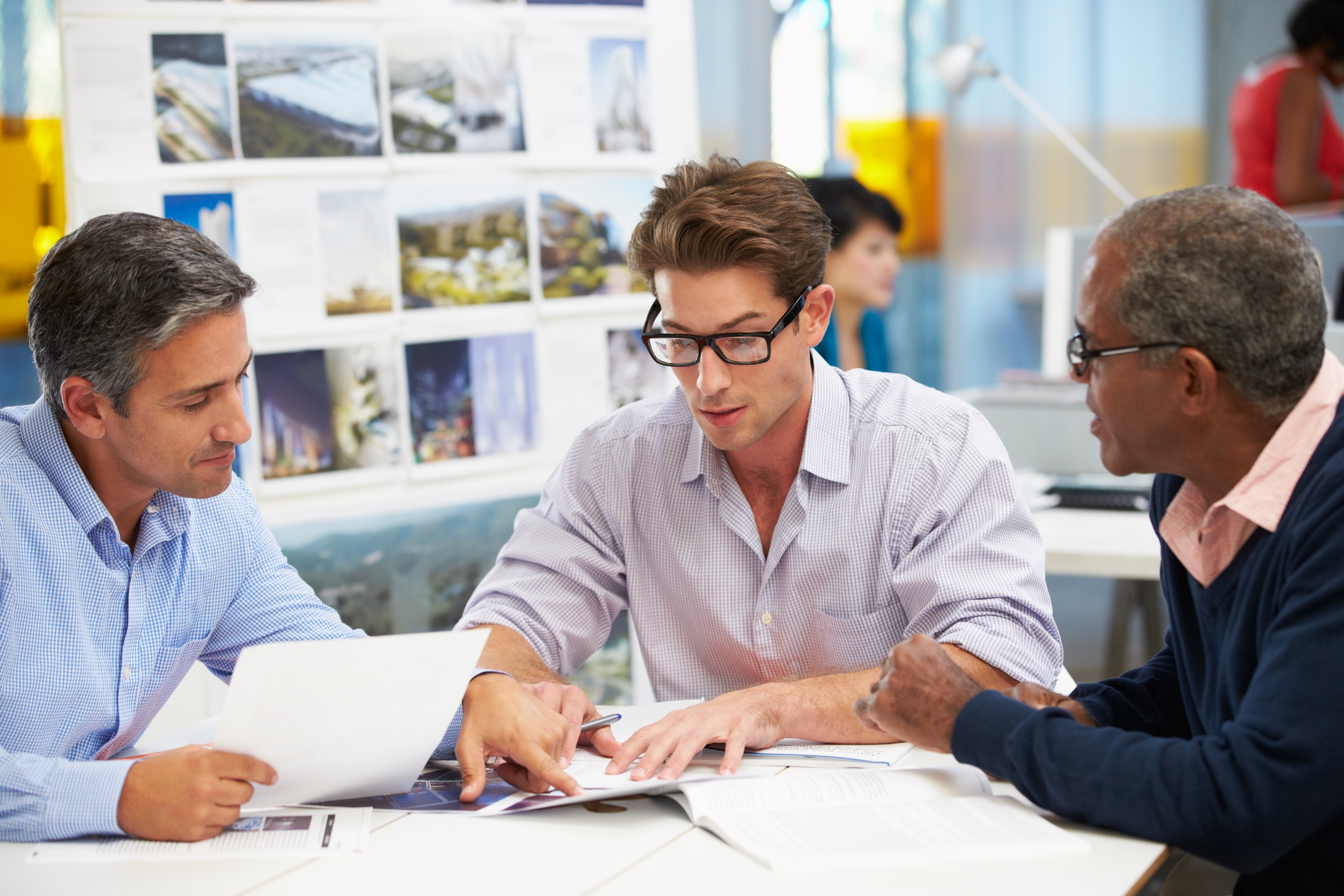 As owner or manager of a building or multiple facilities, you have a bottom line to manage. At times, you may feel at the mercy of the HVAC/R contractors you need in order to maintain your systems or perform repairs; but one of the most important aspects of good management is making sure your facilities are maintained at the necessary temperature along with adequate air quality. Choosing a third-party contractor is something you shouldn't take lightly, so here are some tips for choosing a commercial HVAC/R contractor.
1.  Do Your Research
This can include anything from conducting a simple web search to asking trusted colleagues for referrals. Your family and friends may also know a contractor who can help. Your best bet is to get a referral from someone who has dealt directly with your prospective contractors. If it is a secondhand account of an experience, ask to speak with the person who dealt with the contractor directly. Along with other Internet research, be sure to read verified reviews from sites such as Yelp, HomeAdvisor, AngiesList, and BBB online from actual customers. Create a short list of candidates from referrals and research.
 2.  Compare Capabilities to Your Needs
If you're upgrading or expanding, be sure the contractor you consider has worked with systems like yours before. This includes information such as make, model, and configuration. If you need a design/build or installation of a new system, ask candidates for their experience with projects such as yours, along with testimonials, if they have them. Your timeline also plays a critical role as you don't want your HVAC system down for an extended period. Your HVAC/R contractor should be able to complete your project within the required timeline to ensure that your business is not interrupted for longer than necessary. This is a critical factor when the project requires a shutdown of your operation or displaces the occupants of your property. Be sure to ask candidates about their firm's contingency plans, should something occur that throws off a client's completion deadline.
3.  Check HVAC Insurance and License
Be sure your HVAC/R contractor is fully licensed and insured to do business in your area and industry – if applicable. This includes verifying their credentials including federal and state licenses, along with confirming their insurance through their provider. You may also ask for any certifications in servicing commercial cooling and heating systems. There are even brand certifications for working on certain makes that can come in handy, although they are not necessary. However, some manufacturers' warrantees often rely upon using only certified technicians to perform the work on your HVAC system. Using un-certified personnel can result in a void of your warranty.
4.  Ask All Your Questions, Upfront
Typically, a HVAC/R contractor will come to your property or office to discuss the project prior to presenting a bid. This is an excellent opportunity to ask all of your questions. Clarifying important details before a first bid is given will save time and prevent conflicts down the line.
Ask if there are any benefits or discounts if you schedule your installation at one time of year over another. There could be savings related to the cost of labor for the installation itself, but don't forget to consider the interruption to your business. For instance, if your facility houses retail businesses, you would not want the installation to occur during the Holiday Season.
Will it be more cost effective to design a completely new system, or to retrofit an existing system with updates? Make sure the contractor can provide multiple solutions for the project. This could include design, brands of equipment, and projected energy usage and cost. If you are replacing a current system, ask about the recommended course of action. If a contractor seems to be pushing one brand of equipment over another, this could be a red flag. Ideally, you want your contractor to be unbiased regarding solutions. This will ensure that the recommendations they make are optimum for your requirements.
Look for a contractor that employs professionally certified staff members with the experience and customer-service centered values you are looking for. Does the contractor invest in employees' continuing education and training, so they are knowledgeable about the latest trends, techniques and equipment installation in the industry? Does the contractor require specific certifications or other training of employees? Having well-trained, qualified personnel signals that the contractor cares about doing high quality work and making customers happy, long term.
5.  Get Bids and Read Them Carefully
Once your list has been narrowed using the above criteria, you may begin asking for bids on your project. The contractor will then provide you with an estimated bid. It should include all details from parts to labor to warrantees and more. Do not automatically go with the lowest bid or be afraid of the highest one. In fact, an extremely low bid can signal potential problems in the future, such as lack of experience or added expenses that were not factored into the original bid. Remember that you are looking for a long-time partner to perform regular maintenance, emergency repairs, and much more. Consider who has the best quality of work for the fairest price.