About
Maintenance Programs
HVAC/R Preventative Maintenance Programs
HVAC/R systems work hard 24/7 to maintain optimum climate control and energy efficiency. Regardless of the type of equipment in place, units naturally experience wear and tear over time, resulting in diminished energy efficiency and increased risk of costly, unexpected break downs and repairs.
A scheduled maintenance program is one of the best ways to keep your system operating at peak performance.  Minor problems within the system are identified during scheduled maintenance and resolved before they turn into major problems. If small problems are left unresolved long enough, it can mean expensive repair costs and could even shorten the life of your equipment. Don't take chances with your critical equipment. Let Systems Refrigeration Service design a maintenance program customized for your specific needs.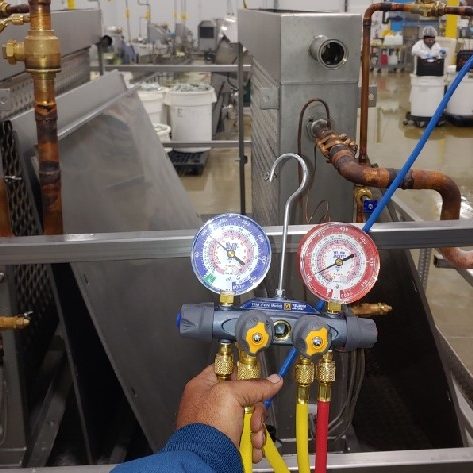 Benefits of Scheduled Maintenance from Systems Refrigeration Services
Cost control - A scheduled maintenance program allows you to budget costs throughout the year and virtually eliminates the need for emergency repairs, which can be costly.
Reduction in energy costs – Preventive maintenance keeps your equipment operating at peak energy effeciency.
No interruption to business – If HVAC/R systems malfunction or break down, it can wreak havoc with the businesses operating in your facility. Whether it's a retail store, office building, or restaurant, improper climate control can mean a loss of business.
No lost productivity – Uncomfortable working conditions can effect employee concentration and effectiveness, and could prevent them from coming to work.